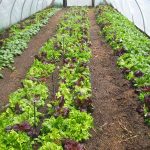 The CSA
By purchasing a share in our farm we become your farmer! Each week you will receive a bag of great tasting sustainable, pesticide free produce that was grown right here in your community. We offer 28 years of farming history on this land and we have the experience to choose vegetable varieties which are appropriate for our unique climate. Each week we strive to amaze you with the diversity and bounty of the produce we pick for you.
Your side of the relationship includes the money from your membership, which helps us to purchase the seeds, equipment, supplies and labor we need to get the season up and running. Our members also provide us with a consistent customer base and familiar faces we like to work for!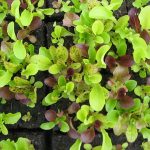 Our members also accept that there is always a certain amount of risk with each season. Even with all our experience, the workings of nature and weather can be unpredictable. Crops can vary and this may or may not reflect what you receive in a given week.
The CSA offers the most amount and variety of vegetables for the cost. Our CSA members are our first priority. The CSA includes a bag of vegetables weekly from mid-May through the end of October, with an additional bag of storage vegetables the week before Thanksgiving.
A share in the 2017 season is $675 picked up at the farm. A small share is $405.
Gift Certificates
Gift Certificates are always available for purchase at any amount. Please email us at fieldsfarmdeschutes@gmail.com if interested. If you are interested in a CSA, please fill out the form below and we will get right back to you with more information!