Hi,
My name is David and along with my partner Morgan, we have a started a business to help get Wild Alaskan Salmon into your hands (and mouths!). We both grew up in Alaska, but now call Central Oregon home. I have been farming organic vegetables in Oregon (both east and west of the Cascades) for 4 out of the last 5 years, but took last season off to go back to Alaska to work with Morgan on her family's commercial fishing boat. Over the past 20+ years Morgan's father has operated his boat, the Restless, in the pristine water's of the Bering Sea and North Pacific gill netting for Sockeye Salmon.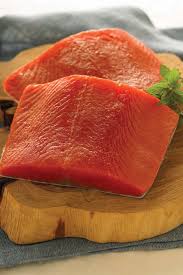 As I learned working on the boat, the Sockeye salmon caught in those waters has unrivaled taste, quality and health benefits. Although while I was out there I decided that farming was my true passion, I also realized that I needed to help make this other incredible food source more available to people outside of Alaska.
Based on my experience growing for CSA's, we have decided to offer our customers two options:
Option 1: 10 pound box of Wild Alaskan Sockeye portions. These boneless pieces of fish are approximately 8 ounces a piece, and there are an average of 19-23 per box. This is a perfect size for a single serving. A ten pound box takes up approximately one cubic foot of space in your freezer, and the vacuum packed portions will easily stack on the freezer shelves. Think of a box of portions as about ten meals for 2 people, or about two and half months of having salmon for dinner once a week with a friend or partner. Flash frozen and vacuum packed salmon will easily last for nine months in your freezer.
Option 2: 22 pound box of boneless, flash frozen, and vacuum packed Wild Alaskan Sockeye fillets. These fillets average from 1.5 to 2 pounds and are generally perfect for a 3-5 person meal. Each box averages 13-14 fillets. A box of fillets will have a family eating salmon once a week for about three and a half months. These fillets will also easily last for nine months in your freezer.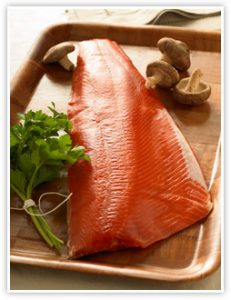 All salmon will be delivered towards the end of October, after the last fish are caught during this summer's fishing season. Get your order in now so we can be sure to reserve some fish for you, and in the meantime keep enjoying the incredible bounty of the Oregon summer, knowing that once the farms and farmers start to slow down in the fall, you will have a beautiful box of salmon coming your way. Here is some more information on how our delivery process works.
Thank you very much and I look forward to sharing such an amazing food source with you. We are offering a "Grand Opening" discount to the first 25 people to make purchases with us. To take advantage of this 10% off special, enter the promo code "earlybird" when prompted during check out.
With Love,
Wild and Free Sockeye
Morgan Edminster & David Kellner-Rode
(907) 299-1733 / (503) 883-1758
wildandfreesockeye@gmail.com
wildandfreesockeye.squarespace.com
facebook.com/wildandfreesockeye